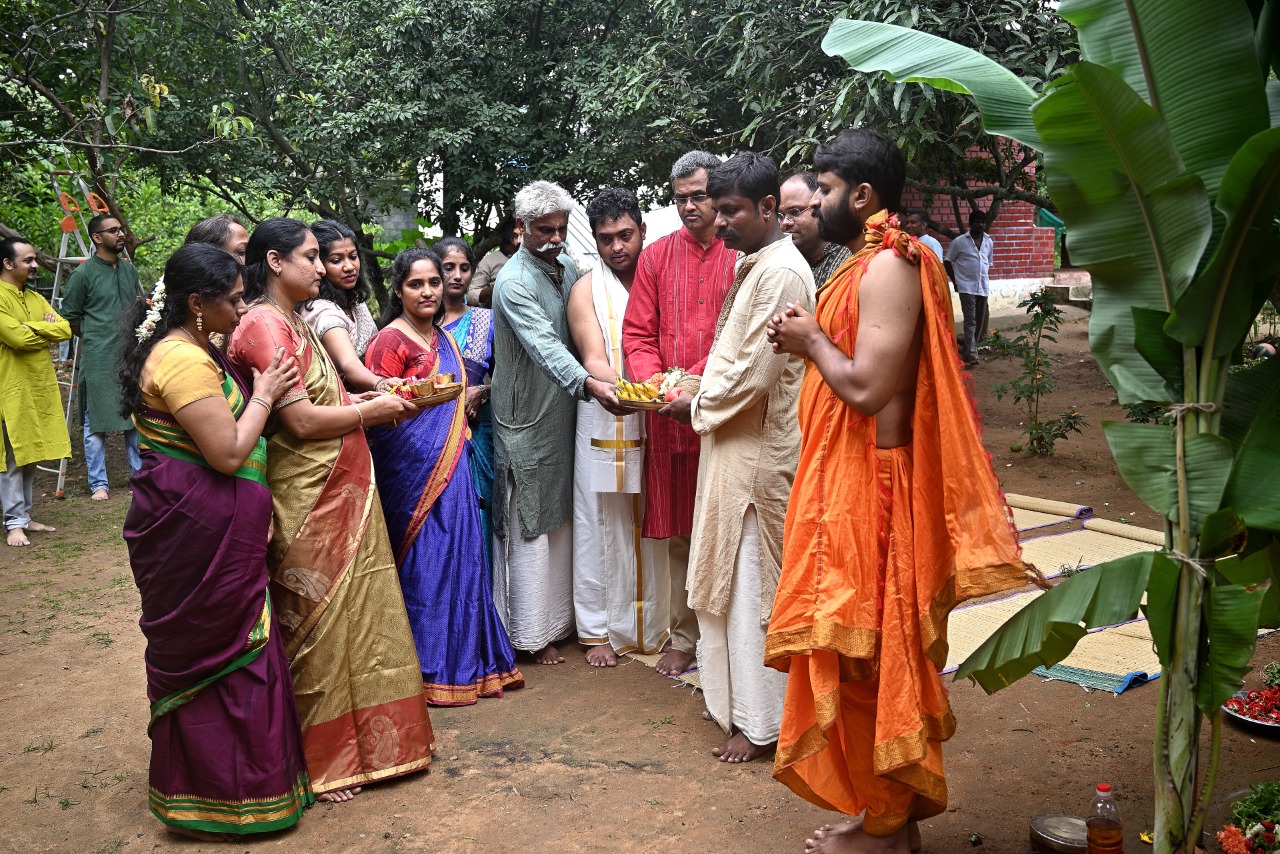 Udhbhavaha (an initiative of Vidyakshetra Trust) is a not-for-profit organisation. It is a small community with currently about 50 students, 10 full-time and 8 part-time teachers. The income comes from the donations made by parents, friends, and well-wishers.
The design of every aspect of the organisation should align with the values and principles it stands for. In India (pre-colonial era), education, food, and medicine were never sold. The society at large supported the education setups. This approach had run for ages. Today, we are all witness to the perils in these fields as they have turned into a business. One of our objectives is also to inspire society to think differently.
The financial model at Udhbhavaha is designed to build a mindset of co-existence and inclusivity.
We follow a "needs-based salary" model, meaning, the salaries of people at Udhbhavaha is not fixed based on their qualification or experience or the position they hold. A teacher who joins us shares their financial requirement based on their family needs and we try and see if we can meet it balancing out the need of the individual and our affordability.
We follow a "daan–based" model, meaning, there are no prescribed fees for children joining us. We request parents to donate to the best of their capacity towards this initiative. We believe that Udhbhavaha should be accessible to all parents who want to be part of this journey. Their financial ability should never be a block for being part of the community. This model is designed to
Make Udhbhavaha accessible to all parents who want to be part of this journey irrespective of their financial status
Move away from a consumer-vendor relationship in the field of education as the purpose of education is lost when it becomes a business
Seed a thought of change in the society at large by reaching out to them to support the cause
Support a Cause
The annual shortfall and infrastructure expenses are met by our fund-raising efforts. We are also in the process of building our corpus through donations. Fund-raising is, therefore, a crucial aspect of the running of Udhbhavaha and this is possible only when the society comes together to hold such initiatives.
Udhbhavaha seeks financial support from you
To meet the annual shortfall
To build our corpus fund.
To build a contingency fund for handling emergencies that are bound to arise in our journey.
We would like to invite donations in two categories
Donors could make a one-time contribution. All donations, big or small, are of utmost importance.
Donors could make a monthly/ quarterly donation for a period of say, 2 to 5 years
Vidyakshetra is a Public Charitable Trust. Donations to the Trust are exempt from Income Tax under Section 80G of the Income Tax Act, 1961.
Bank Details for Donations
Donations can be sent to below account via NEFT, IMPS & RTGS
| | |
| --- | --- |
| Account Name | Udhbhavaha |
| Account Number | 1140104000079268 |
| Account Type | Savings Account |
| IFSC Code | IBKL0001140 |
| Bank | IDBI Bank, Jayanagar Branch |
Donations can also be sent via PhonePe, Google Pay, PayTm to our UPI ID
Once you transfer the funds, please send an email to [email protected] with your Name, Address, and PAN number.
We will issue you a donation receipt that you could use to claim tax benefits under Section 80G.